Customer Experience, Rebrand + Campaign


Mailchimp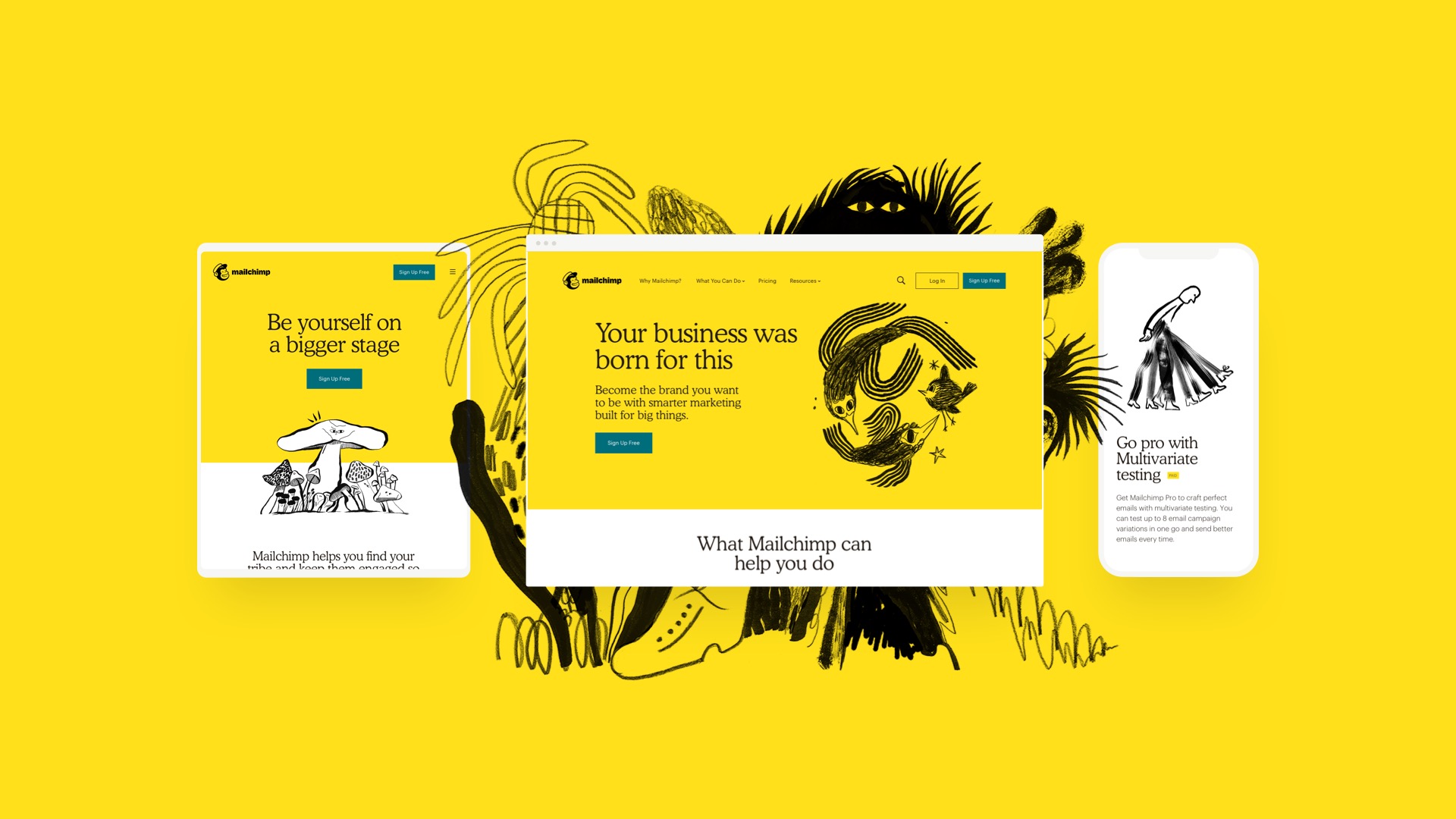 Role:
Creative Direction




Select Press
Mailchimp started out as an email marketing platform, and they've grown to do so much more.
We were tasked with telling the story of Mailchimp's expanded offering in a way that captured and held the attention of their primary customer: small business owners.

We completely redesigned their customer experience across Mailchimp.com, while expertly expressing the new brand, and launched an extensive campaign with results that moved the needle.

My role was Creative Direction across the Customer Experience and Brand Campaign, leading a team of designers, writers, art directors, XDs, illustrators, and animators.
↳ The Customer Experience
In a category rife with clichés, we needed to rethink how Mailchimp could market themselves to would-be marketers who may not know the first thing about CRM analytics optimization.

For the relaunch of Mailchimp.com, we created a way of speaking that skips the jargon and gets straight to the point. We paired that with editorial design that bucks industry trends and a hand-drawn illustration style that celebrates the creativity and ingenuity of Mailchimp's customer base. This was all housed in a completely rebuilt platform experience using a modular system that can grow with the brand.
VISIT THE SITE ⤳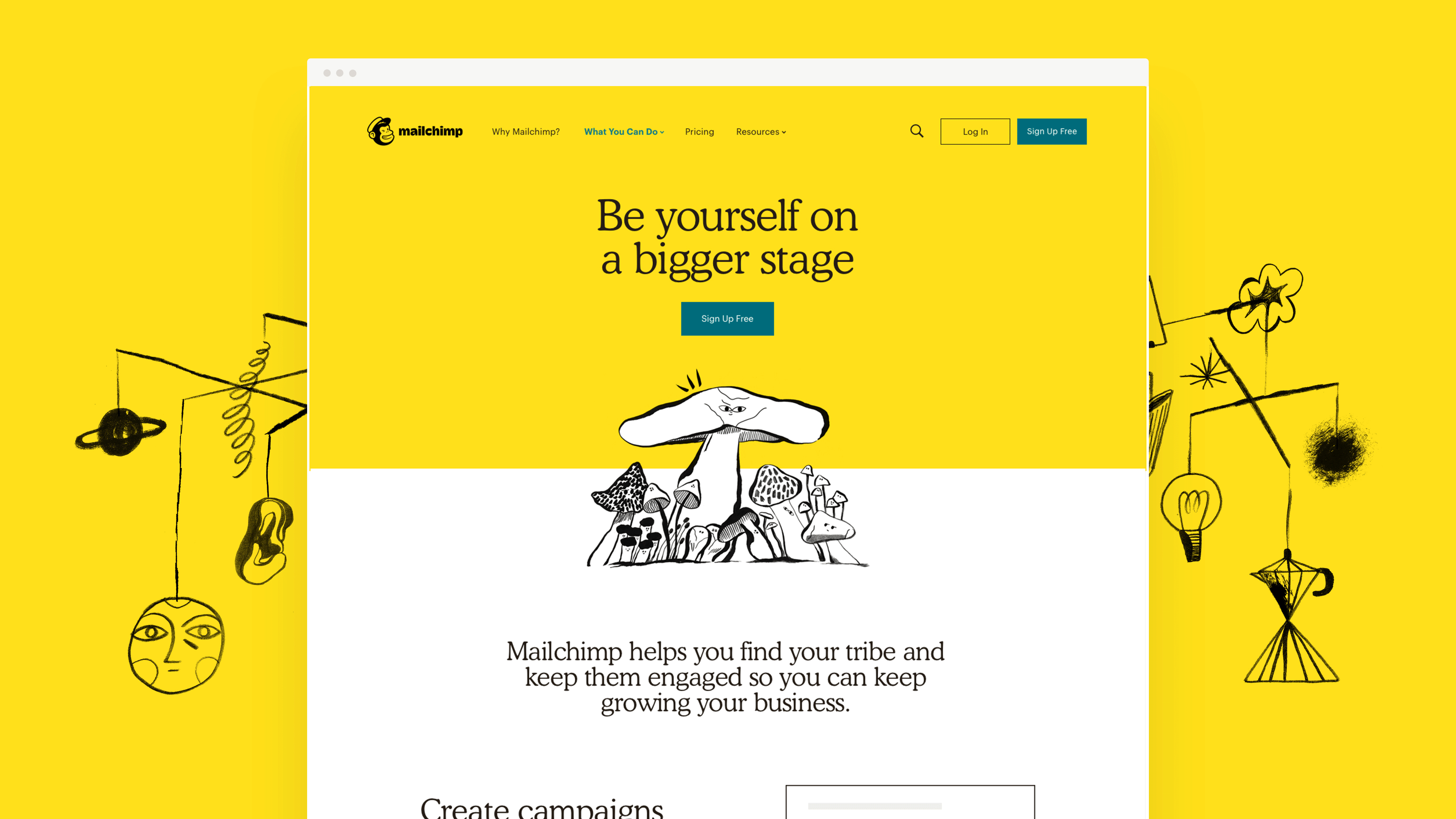 ↳ The Illustrations

Our system is one that celebrates individual expression over perfection. We worked with six illustrators across four countries to reinterpret textbook marketing terms in ways that were true to each artist's process. Complex topics like multivariate testing were broken down into simple prompts, resulting in metaphors that are offbeat yet relatable and clear.
I sourced each of our six illustrators, and led the art direction working directly with each artist throughout the process. A library of 150+ illustrations were created across experience and campaign, in addition to developing the brand illustration playbook.
Read more about the design process ⤳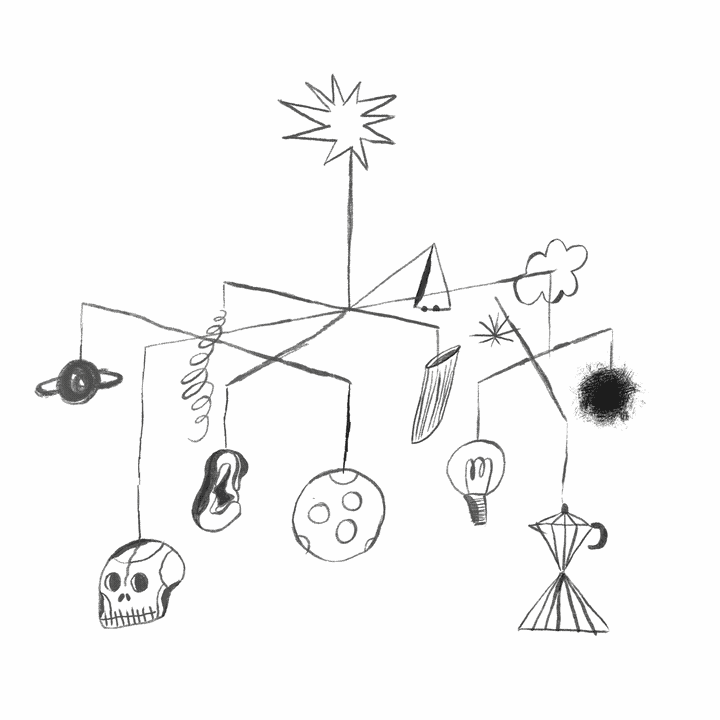 The biggest roadblock to convincing customers that Mailchimp does more than mail? The word "mail" is right there in the name. We tackled this inconvenient reality head on—and turned outgrowing your name into the ultimate sign of success.

The output was 34 targeted billboards across NY, SF, LA, Atlanta, Chicago, and Boston. Plus customized print that appeared in the The New Yorker, The Atlantic, and other publications; a series of 12 videos; and countless digital placements.
Spot the big yellow billboard (photographed from One World Trade)


↘
Customer Experience :

Bethany Kennedy—Design Director
Richard Smith—Design Director
Megan Trinidad—Creative Director
Rachel Wright—Senior Copywriter
Kit Coyne—Experience Designer
Brigit Hickey—Associate Designer
Youngbum Kim—Designer


Campaign :

Simon Gibson—Associate Creative Director
Dan White—Associate Creative Director
Megan Trinidad—Creative Director
Richard Smith—Design Director
Chris Parker—Senior Copywriter
James Schumacher—Senior Art Director
Aidan Guitarri—Associate Creative Director
Illustrators:

Franz Lang
Alice Meteignier
Molly Fairhurst
Amber Vittoria
Stephanie Wunderlich
JooHee Yoon

Animation:

Animade
Giant ant